Sunday 15 October 2023
Laurel and Hardy: Mean Business
Stourbridge Town Hall, Crown Centre, Crown Lane, Stourbridge DY8 1YE
Box Office: 01384 812812
2.30pm
Tickets: £9 (adult), £6 (child)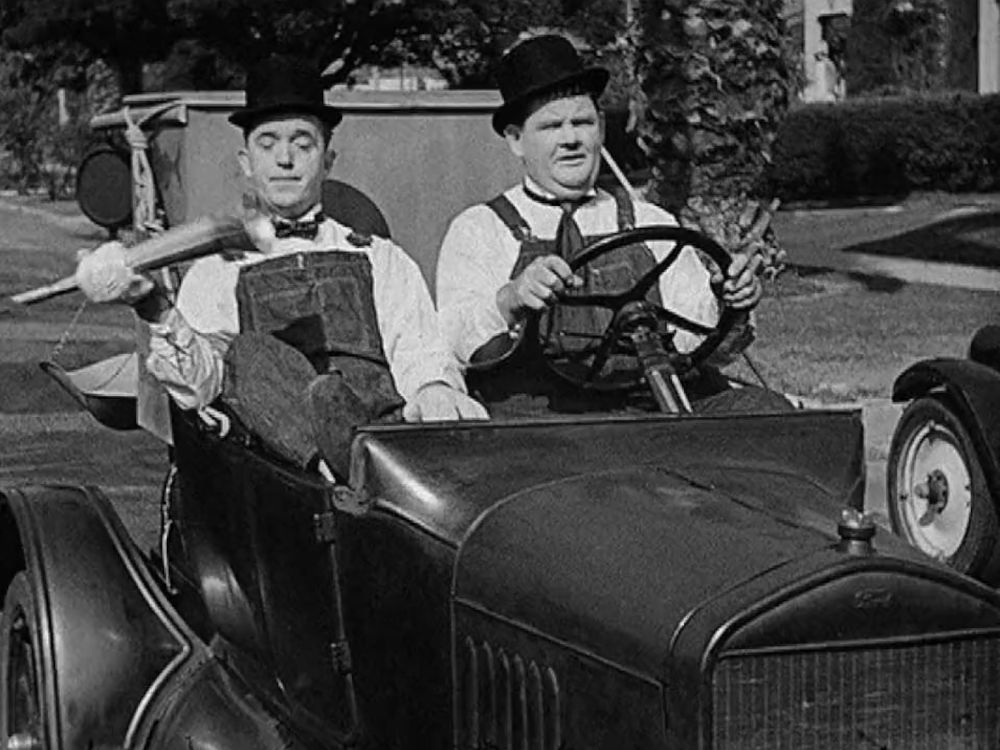 Birmingham Comedy Festival heads into the Black Country with three classics from the greatest double-act of all time, Stan Laurel and Oliver Hardy, which highlight their (lack of) business acumen.

Tit For Tat (1935) - The Boys' electrical store is 'open for big business'. As the duo prepare for a rush of customers, and introduce themselves to the grocer next door, will opening day go as they hoped? Nominated for Best Live Action Short Film at the 1935 Academy Awards.

Dirty Work (1933) - After 20 years of arduous experimentation, Professor Noodle is finally on the verge of a major scientific breakthrough that could transform society. Then chimney sweeps Stan and Ollie arrive on the scene, and get to work. What could go wrong?

Towed In A Hole (1932) - For the first time in their lives, mobile fishmongers Laurel and Hardy are a success. However, when Stan suggests they could earn even more money by catching their own fish, Ollie realises all they need is a seaworthy vessel ...

Introduced by John Ullah, Grand Sheik of The Laughing Gravy Tent (the Birmingham branch of the Laurel and Hardy Appreciation Society), and author of This Is More Than I Can Stand, the biography of Laurel and Hardy co-star Charlie Hall, who was born in Ward End, Birmingham.

A Birmingham Comedy Festival presentation in association with The Laughing Gravy Tent.