Birmingham Comedy Festival presents:
The Lost Hancocks: Vacant Lot
Two long-lost radio scripts from the 1950s, written for comedian Tony Hancock by acclaimed comedy writer Larry Stephens.
In 1952, West Bromwich-born Larry Stephens (The Goon Show, The Army Game) convinced the BBC to let him create a new comedy series for his friend, rising radio star Tony Hancock (Workers' Playtime, Variety Bandbox, Educating Archie).
Entitled Vacant Lot, the series focused on life in the dull faded fictional seaside town of Churdley Bay, where the blundering, slightly pompous and barely tolerated Hancock aspires to better his lot.
Despite featuring a supporting cast of colourful characters (and with such actors as Peter Sellers, Spike Milligan and Carry On's Kenneth Connor all mooted for roles), Vacant Lot lay buried in the BBC archives … until now.
Recently rediscovered, we proudly present the much belated premiere of a forgotten slice of British comedy history from two West Midland comedy heroes.
With a full cast including impressionist James Hurn as Tony Hancock (BBC's Dead Ringers), and Janice Connolly (aka Mrs Barbara Nice; Phoenix Nights).
"Bravo! Fantastically written and performed..." - Tony Hancock Appreciation Society
"A comedic performance 65 years overdue ... wonderful." - Express and Star
"Remarkable" – What's On Stage
"[A] piece of British comedy history" – Birmingham Mail
"Unmissable" – Dudley News
Recommended (Things To Do) – Londonist
Vacant Lot:
Episode One
After accidently auctioning off a prized clock, would-be councillor Hancock's election chances look grim.
Can he track down the buyer and save himself from ruin?
Vacant Lot:
Episode Two
In a drive to promote tourism Mayor Ambrose Tripfield calls on Hancock for assistance.
But a copywriting gaffe looks set to destroy the reputations of both Hancock and Churdley Bay.
A Birmingham Comedy Festival Production co-commissioned by Creative Black Country's Funny Things.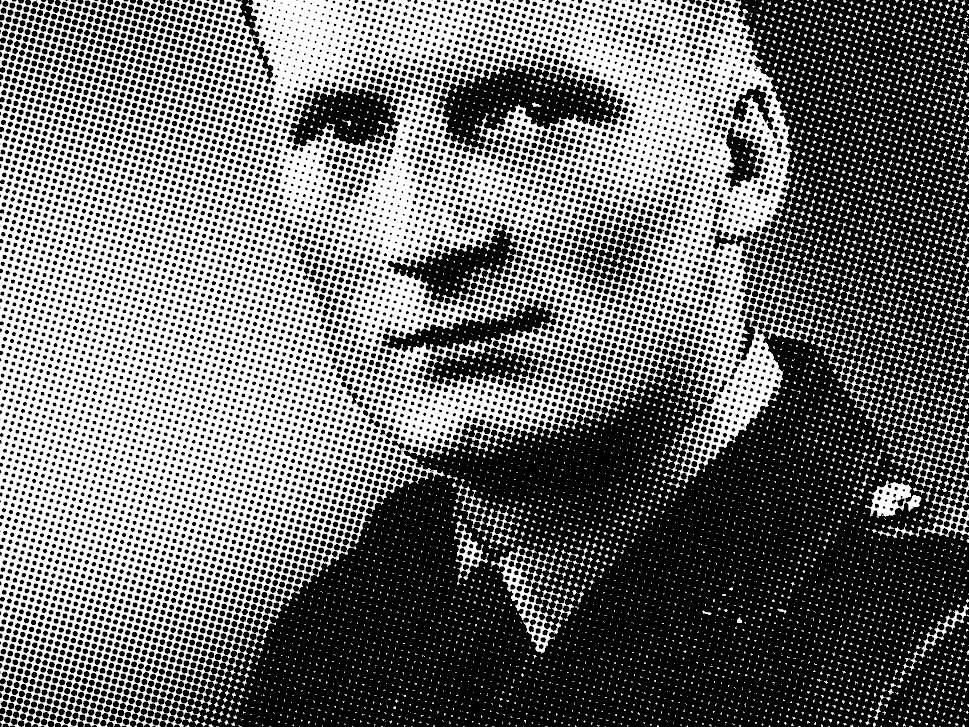 Who was Larry Stephens?
An unsung comedy hero of 1950s, Larry Stephens wrote much of Hancock's stage material as well as sketches for his ATV series, The Tony Hancock Show.
Writing on his own, and with such future legends as Spike Milligan and Eric Sykes, he also penned material for Peter Sellers, Harry Secombe, Bernard Braden, Dickie Valentine, Jon Pertwee, Graham Stark and Arthur Askey.
A key figure in the development and success of The Goon Show (contributing to every series), he went on to work for TV hit The Army Game before dying suddenly in 1959, aged just 35.
For more information on the Black Country boy who helped reshape post-war British comedy see Glarnies, Green Berets and Goons: The Life and Legacy of Larry Stephens, the soon-to-be-published biography by Larry's cousin, Julie Warren.
For more information on Tony Hancock, see: Tony Hancock Appreciation Society (THAS)
Production Credits
James Hurn (Tony Hancock) is an actor, comedy writer and impressionist, best known for BBC2's Dead Ringers, Band Of Brothers, and the voices of David Beckham and Prince William in BBC Radio 4's The Bid. His numerous theatre roles include the West End production of The 39 Steps playing over 24+ characters. He's currently touring two shows: Hancock's Half Hour, One Man, Many Voices, and Hancock and Co.
Janice Connolly is probably best known for her comedy creation Barbara Nice, though is an experienced actress in her own right. Artistic director of Women and Theatre for over 30 years her performance work includes Peter Kay's Phoenix Nights, Coronation Street, The New Vic's A Taste Of Honey, and Birmingham Rep's Tartuffe and Anita And Me.
Richard Usher is a voice-over artist, actor, writer, podcaster, sound designer and tutor whose clients include the BBC. His stage work includes Birmingham Comedy Festival's acclaimed The Goon Show (2014 & 2017,) in which he recreated Peter Sellers' characters.
Linda Hargreaves is a professional actress with numerous TV and film credits including Doctors, Vera, Raised By Wolves, The Morgana Robinson Show, and 4 0'Clock Club. She also writes, produces and performs her own character comedy shows which she's staged at Edinburgh Fringe, Birmingham and Manchester comedy festivals.
Mark Earby is a versatile character actor who's appeared in productions ranging from Shakespeare to contemporary drama, including the Olivier award-winning comedy Stones In His Pockets. In Feb' 2017 he recreated Spike Milligan's characters in Birmingham Comedy Festival's touring The Goon Show.
Jimm Rennie appeared in several modern mummer-style street theatre plays and touring shows before making his Fringe debut in 2016 with SMARTarts' Paper In My Pants. Jimm previously appeared in the Birmingham Comedy Festival's The Goon Show (2014) as Harry Secombe.
Dave Freak (Producer/ Director) has worked with a variety of arts org's, festivals and media companies including B'ham Comedy Festival, Stan's Cafe, The Glee Club, Town Hall Symphony Hall B'ham, Express & Star, and the BBC. In 2014 he bought The Goon Show to the stage to great acclaim, reviving the show in 2017.
Nick Wiltshire (Band Leader / Keyboards) is a pianist and double bass player, recently retired from full-time music teaching. He is currently building an off-grid campsite for green musicians. He recently toured in the 'house band' for Birmingham Comedy Festival's production of The Goon Show (2017).
Dave Deakin (Trombone) has 20 years experience of playing trombone in jazz bands, brass bands, wind bands and pit orchestras. He can be seen playing with Chris Pearce and Andy Leggett's The Sopranos and Chase Jazzmen.
Adam Jaremko (Tech) is used to sitting behind a laptop, spending his Thursday nights in the shadows at The Glee Club Birmingham's multi-award-winning Comedy Carousel.
Larry Stephens (Writer).
With thanks to Julie Warren (additional material, Ep2).
© Copyright - Birmingham Comedy Festival 2018.